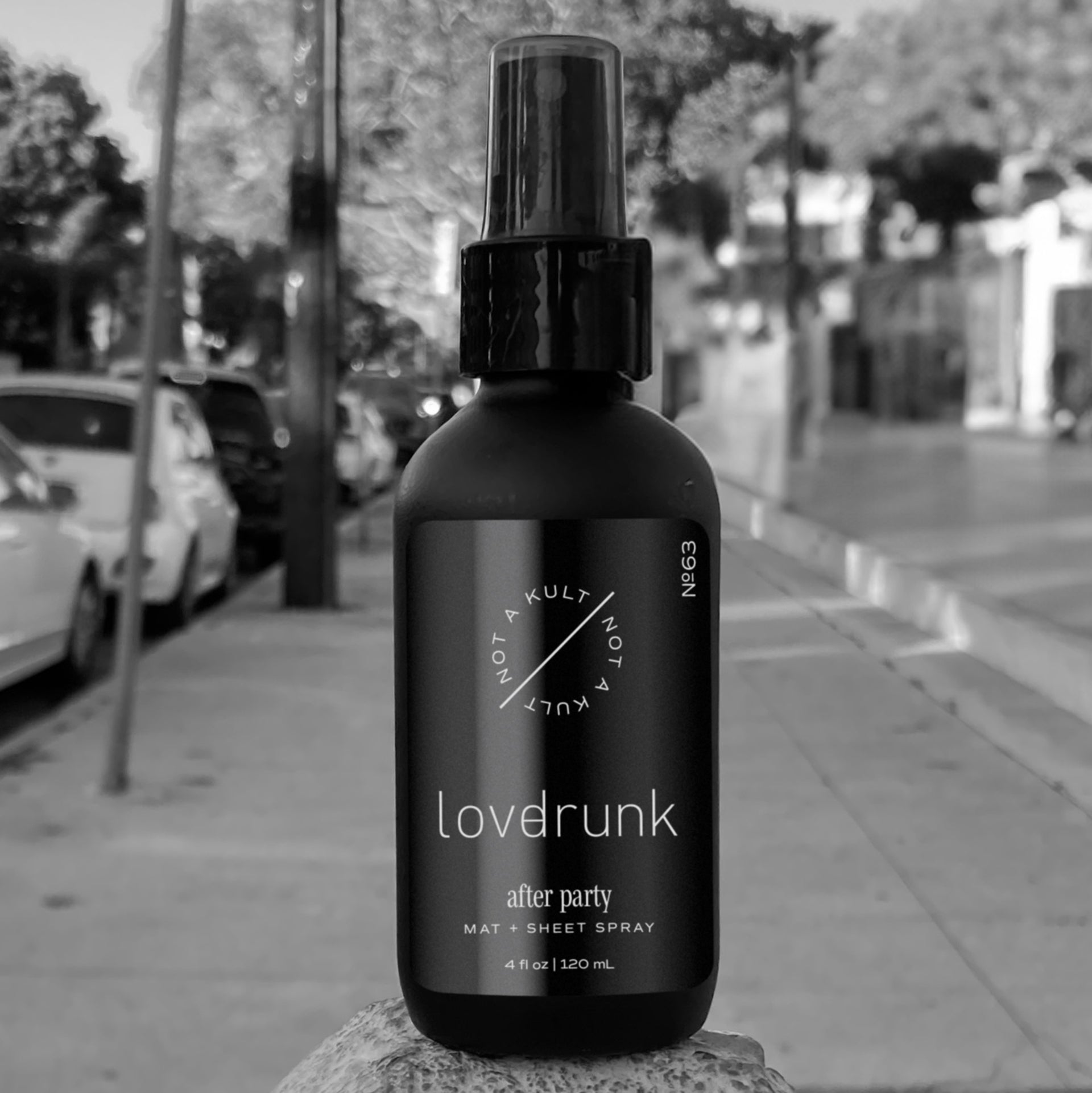 after party
mat + sheet spray
what.
energy shifting scents for body, boudoir + bath.
aromatherapeutic • essential oil based • antibacterial • antifungal • reiki-infused
made with love, light and no fuck you's.
4 fl oz | 120 mL
no. 63 aroma + energy

aroma.

herbal french farmhouse vibes with succulent, spicy, citrus-floral notes + a fresh, bright finish

energy.

uplifts, lightens and shifts to that peaceful, loving flow, while tapping that third chakra (aka your personal power source).
when.

shift.

pre + post-play. 5-10 sprites to refresh mats, sheets, lingerie + more.
ingredients.

potent essential oils inside.

bergamot
french lavender
peppermint
grain alcohol, himalayan sea salt, distilled water