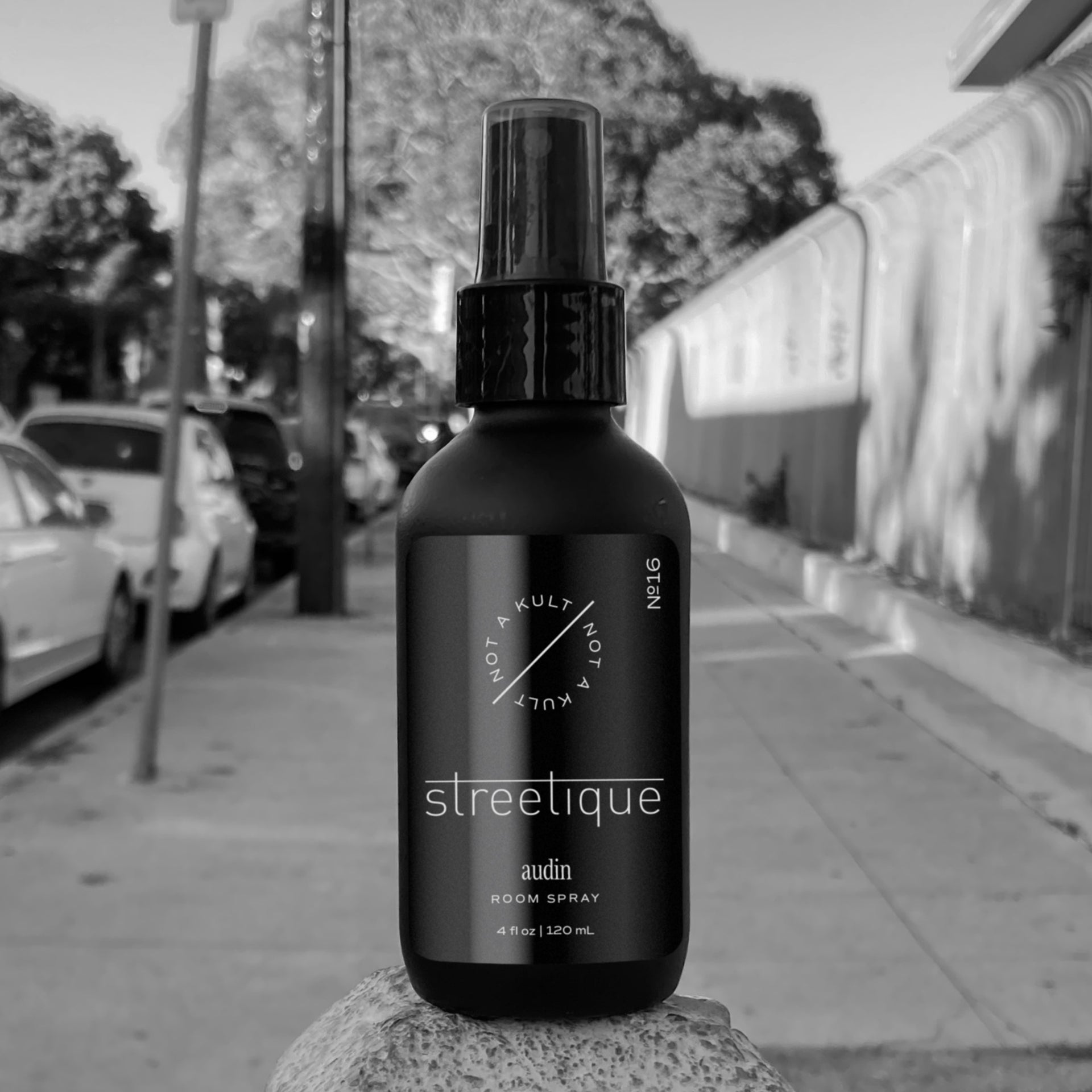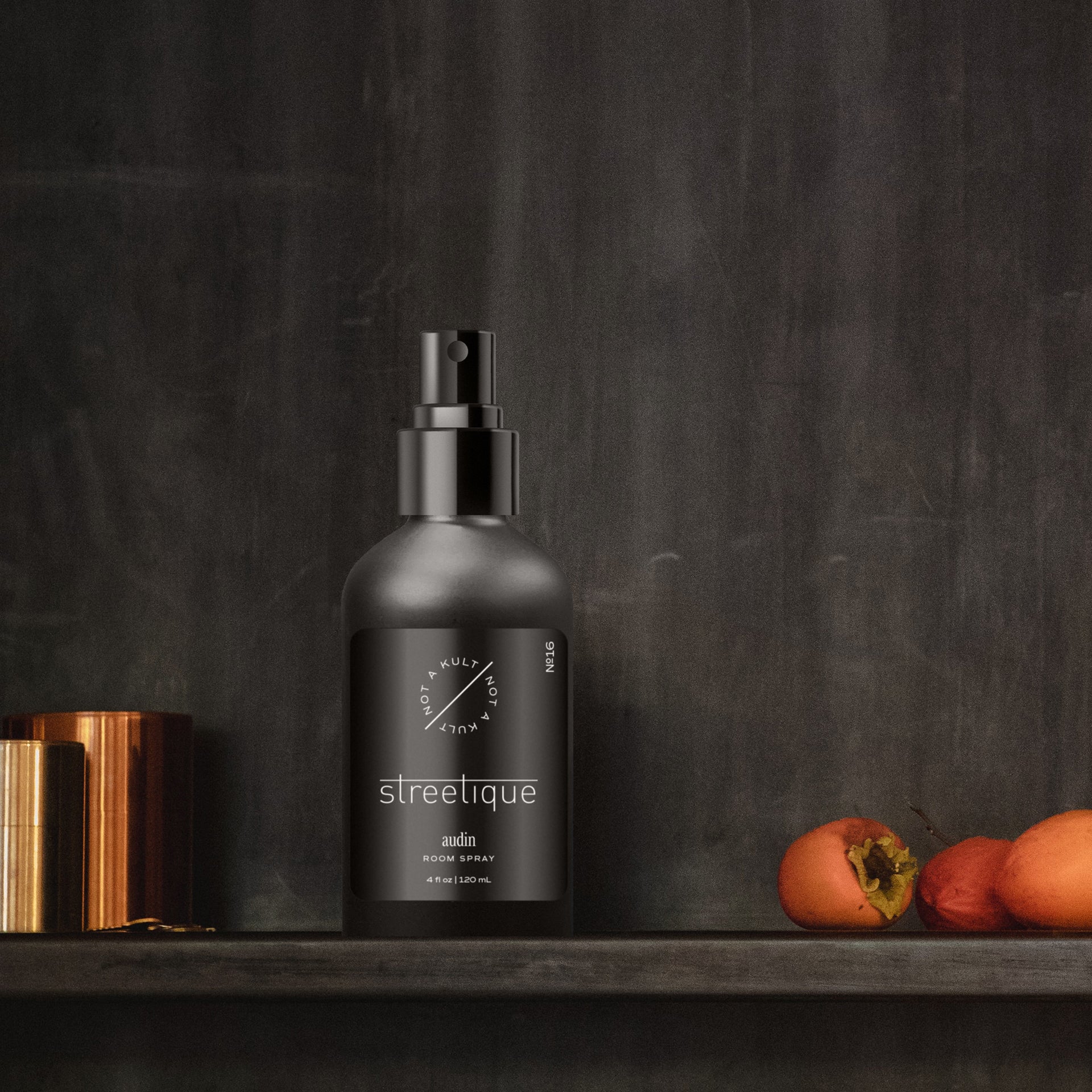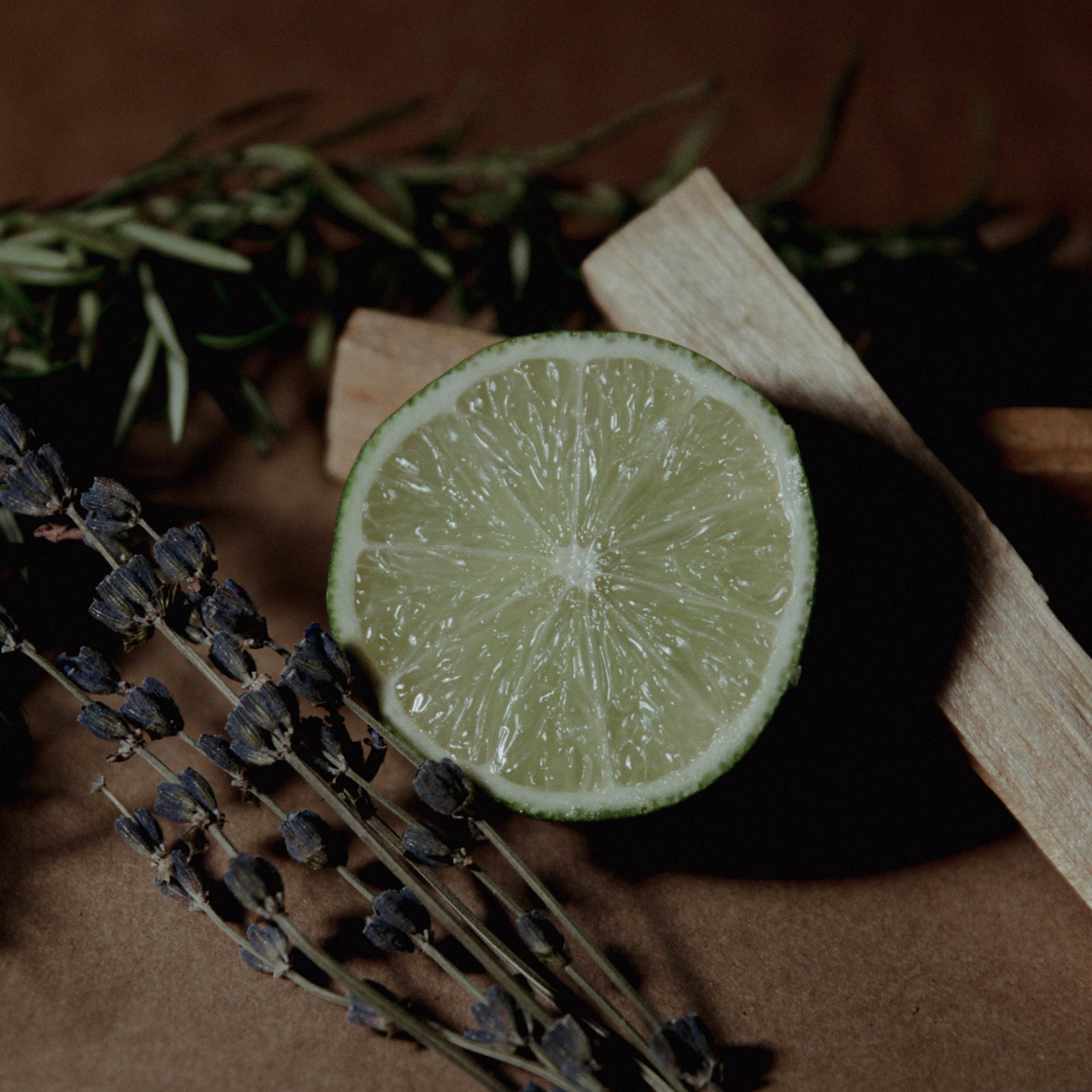 what.
know that heavy, gunky feeling like you're carrying around someone else's shit? this mood-boosting spritz was made to clear it. this formula bursts with pure, potent essential oils to mentally erase energy you don't need, clear bad vibes and elevate your vibration. works on people + places + pets. bonus: it smells amazing AF.
powered by the most powerful palo santo and silver fir essential oils, this hero blend works to change the alchemy of the room the second it hits your space.
with ~1000 sprays per bottle, at 10 spritzes per day, you'll get 100 days of energy-shifting magic.
made with love, light and no fuck you's.
4 fl oz | 120 mL
no. 16 aroma + energy.

aroma.

those fresh, herbal-woodsy spiritual notes that end with an invigorating, sweet brightness... like if you let a freshly washed monk's robe air dry in a field of french lavender

energy.

grounds energy with confidence, power and hustle, while giving you a loving energetic punch in the third eye (aka your intuition or paranormal power source)
when.

shift.

spritz on anything (you, them, the room) that needs a radical energy shift.
ingredients.

potent essential oils inside.

palo santo
french lavender
lemon
eucalyptus
silver fir
grain alcohol, himalayan sea salt, distilled water
reviews.

Absolutely Fab

Only spirit could capture the fragrance of Palo Santo. I love this spray and plan to try more. Thank you Jamie and Spirit for this fantastic collaboration. Maybe look into some perfumes with spirits help as well that would be fun 🤩

Fantastic smell!

The smell is so fresh and uplifting. And the black bottle is so fancy.

Instant Energy Shift

I purchased the Streetique Room Sprays in Audin and Life Force scents. They are fabulous! Entirely different scents, but each one has the power to instantly shift my energy into a higher vibrational state. Audin is a more grounding and calming scent, and Life Force lifts up the energy and brings in the positive vibes. I keep them on my desk and spritz myself as needed throughout the day.

Jedi Master Jamie did it again !

Everything from the product to the packaging is well thought out. Jamie is a superstar master Yoda !!! Her crew of helpers as well !!