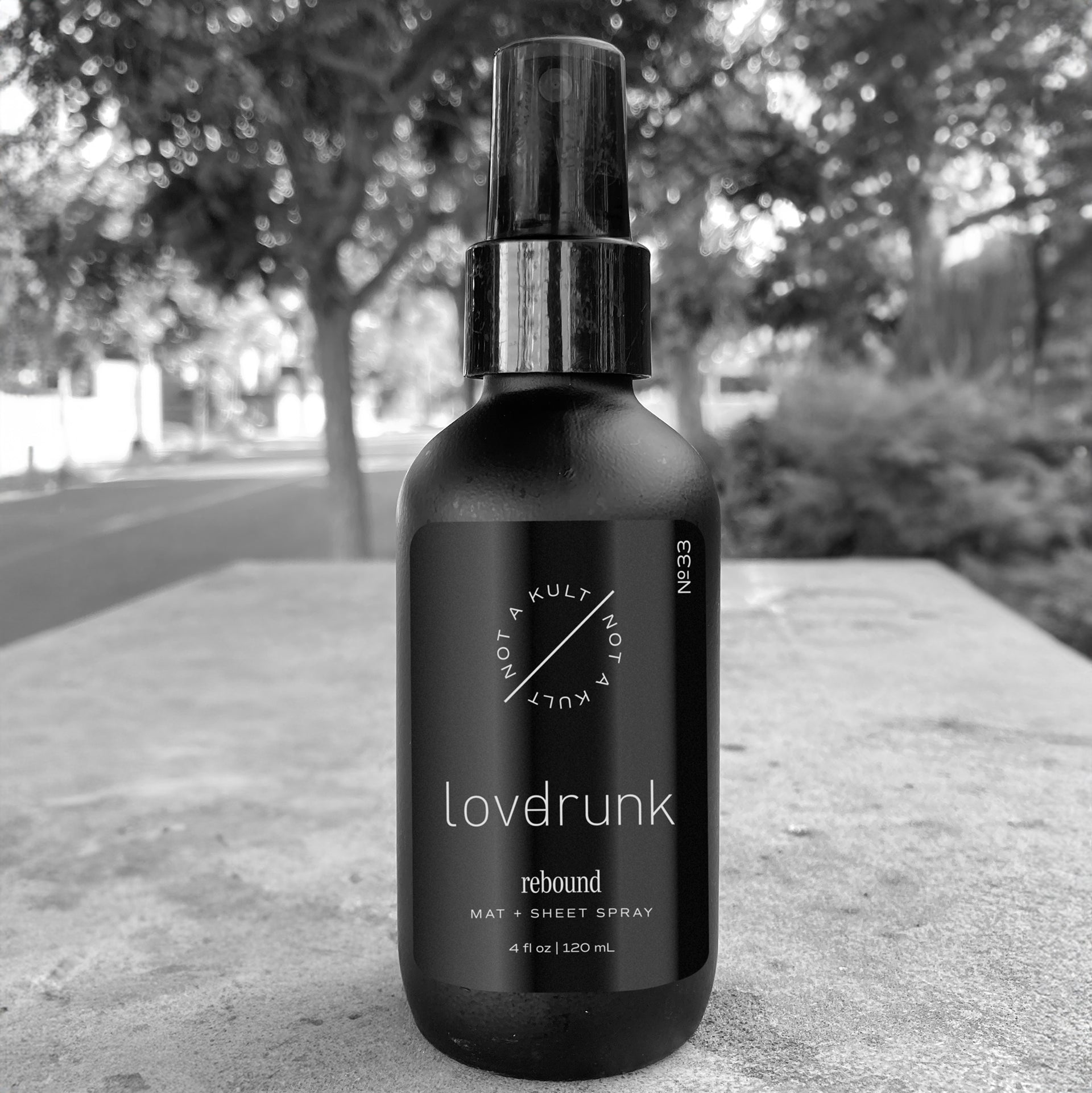 rebound
mat + sheet spray
what.
energy shifting scents for body, boudoir + bath.
aromatherapeutic • essential oil based • antibacterial • antifungal • reiki-infused
made with love, light and no fuck you's.
4 fl oz | 120 mL
no. 33 aroma + energy.

aroma.

juicy, crisp brightness grounded in fresh herbal notes and cool zestiness. little bit sweet, little bit wild, a whole lotta let's get this bliss started.

energy.

brightens your space with hope, happiness, curiosity and divine creativity, while tapping that third chakra (aka your personal power source).
when.

shift.

pre + post-play. 5-10 sprites to refresh mats, sheets, lingerie + more.
ingredients.

potent essential oils inside.

pink grapefruit
sweet orange
lemongrass
Rosemary
grain alcohol, himalayan sea salt, distilled water